We service all Toyota car models including the Toyota Yaris, Toyota Corolla, Toyota Matrix, Toyota Camry, Toyota Prius, Toyota Venza , and the Toyota Avalon . We also service all Toyota Vans and SUVS including Toyota RAV4 , Toyota FJ Cruiser , Toyota Sienna , Toyota Highlander , Toyota 4Runner, Toyota Sequoia, and the Toyota Land Cruiser. We service Toyota trucks as well including Toyota Tacoma and Toyota Tundra.
Service and maintenance on your Toyota Hybrid done the right way is our goal. Bring your Toyota Prius , Toyota Highlander Hybrid or your Toyota Camry Hybrid  to Crestmont Toyota in Pompton Plains for your service and maintenance needs.
Own a Toyota Celica, Toyota Supra, Toyota Cressida, Toyota Previa, Toyota T100, or a Toyota MR2 Spyder? We have your service needs covered there as well.
Here is just a small listing of service and maintenance items that Crestmont Toyota can assist you with:
Air Conditioning ( A/C Repair)    Alternators    Starters
Belts    Hoses    Batteries
Complete Engine Repair    Computerized Engine Diagnostics    Cooling System Repair and Service
Electrical Systems    Emission Repair    Factory Scheduled Maintenance
Fuel Pumps    Fuel Lines    Fuel System Injector Cleaning
Oil Change    Filters and Lube    Radiator Repair and Service
Timing Belts and Timing Chains    Towing Service    Transmission Service and Repair
Tune Ups    Water Pump    ABS Repair
Axle Repair    Brake Repair    Brake Service
Rotors    Tires      Catalytic Converter
CV Shafts and Joints    Driveline Repair    Exhaust
Muffler    4WD Repair (Four Wheel Drive Repair)    Rack and Pinion Steering
Shocks    Struts    Springs
Suspension    Steering and Chasis    SUV Tires
Truck Tires    Tire Repair    Universal Joint
Wheel Alignment    Wheel Balancing    Wheel Bearings
Headlights    Headlamps    Electrical Accessories
Power Window Repair    Trailer Hitch    Windshield Wipers
Cold Air Intakes    Performance Exhaust    Performance Tires
5k Service ( 5000 Mile Service )    15k Service (15000 Mile Service)    30k Service (30000 Mile Service)
60k Service (60000 Mile Service)    Tire Rotation    Cabin Air Filter
Front Brake Service    Alignment    Wiper Blades
Wiper Inserts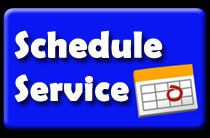 Rental vehicles are available for our service customers.    
Crestmont Toyota is dedicated and committed to helping you to get the most miles out of your new or used car. Sign up for a service appointment online and our auto technicians will get your Toyota repaired as quickly as possible.
We offer new and used car service and maintenance for the following areas:
Pompton Plains, Pompton Lakes, Butler, Wayne, Little Falls, Paramus, Pequannock, Lincoln Park, Montville, Towaco, Pine Brook, Fairfield, Caldwell, Bloomingdale, Oakland, Wanaque, Franklin Lakes, Boonton, Totowa, Paterson and Hawthorne.